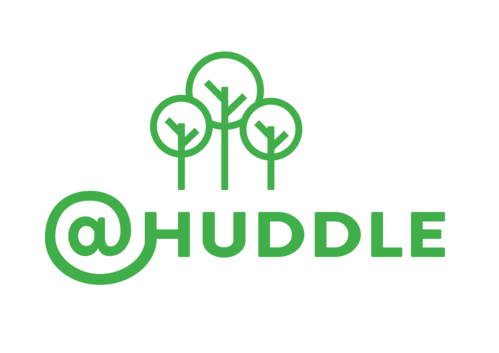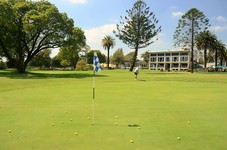 GOLF DAY PORTFOLIO 2018
Welcome to Huddle Park Golf & Recreation
...WAY MORE than a golf course...
Huddle Park is proud to offer golf with a picturesque setting in the heart of Johannesburg.
With meticulously-groomed greens, this historic and nostalgic piece of magic that was once a very special place for golfers and their families has risen from the ashes.
With everyone welcome, Huddle Park has been revived to bring entertainment and joy to all members and visitors alike with golf always being our core focus.
Our team of passionate Professionals are available to consult with you on your golfing and/or recreational requirements to tailor make your Huddle Park experience.
We encourage you to visit us at Huddle Park in order to discuss your specific requirements.
HUDDLE PARK OFFERS:
• Floodlit driving range with 50 hitting bays
• Practice chipping green
• Practice putting green
• 9 Hole Mashie Course (with BigHole & FootGolf)
• 18 Hole Golf Course
• Fully stocked Pro Shop
• Corporate clothing & golf accessories division at wholesale prices
• Team building golf clinics
• 10.5km MTB trail
• Pump tracks – kids & adult
• Fishing (seasonal karp, tilapia & trout)
• Dog walking
• Acrobranch
• Club House Restaurant & bar
• 4 Elements CrossFit gym
• Conference & venue hire facilities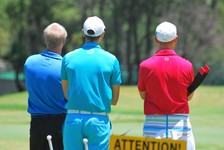 GOLF DAY RATES 2018
Bookings are subject to availability.
GOLF DAY GREEN FEES RATES:
18 Hole Blue Course - rates per person
Monday-Course Closed
Tuesday AM & PM -R150
Wednesday AM & PM - R150
Thursday AM & PM - R175
Friday AM & PM - R175
Saturday - Members Day
Sunday PM - R195

Including:
• Starters and Marshalls to control the speed of play
• Player registration area
• Function venue setup, including tables, chairs, cutlery, crockery and waitron service provided by Caphine
* If you are planning a golf day for charity fund raising purposes please consult us on our charity rates.
COMPTITION FORMATS SUGGESTED:
• Better Ball Stableford
• Alliance Stableford
• NO Scramble or Medal Competitions

If you are unsure of which competition format to choose, please consult with our golf operations department for further information.
WELCOME PACK:
Huddle Park is proud to offer welcome pack clothing and accessories including WELCOME PACK ON YOUR DAY

Golf Shirts, Caps, Gloves, Golf Towels, Balls, Ball Markers, Pitchforks, Sunscreen, Snacks & Cold Beverages sourced from the suppliers directly and offered to you at wholesale prices. All branding of welcome pack items can be arranged through our reputable branding partners.
TEE OFF TIMES BY ARRANGEMENT:
• Summer •
AM 06:30 to 08:30
PM 11:14 to 13:14

• Winter •
AM 06:38 to 08:30
PM 11:14 to 12:50

• Shotgun •
Unavailable
HOLE SUGGESTIONS:
• Nearest to the pin and watering holes - 3/7/13/17
• Longest and/or Straightest drive - 9/16
RANGE BALLS:
Ensure your guests get the best out of their day with a warm up bucket of range balls. Vouchers can be printed to be included in their welcome goodie bag.

• 40 to 60 Pax - R500
• >60 to 80 Pax - R700
• >80 Pax - R1000
GOLF CARTS:
Huddle Park has 50 golf carts available and can be for the company or the player's account at R250.00 per cart i.e. R125.00 per player. Additional carts can be arranged via an external operator, however please note full upfront payment is required in order to secure a booking.
HOLE SPONSORS:
Please ensure the information below is passed on to those who will be manning your sponsored area.

Signage & Advertising:
• Signage and advertising banners are welcome to hole sponsors.
• Setup should be arranged at least one hour prior to tee off by those manning the sponsored holes.
• Huddle Park can assist with one table and two chairs for sponsored holes. A 1 week advanced booking is essential.
• Golf carts for hole sponsors must be pre booked through the Pro Shop. The rate
charged is R250 per cart.
• Sponsors must purchase beverage stock from the Food and Beverage at Huddle Park. Food & Beverage lists available on request.
CATERING:
Registration snacks, welcome drinks and prize giving dinner is available. There are various menu options and venues to choose from and can be arranged through us.
HALFWAY HOUSE:
Halfway house can be for the players account (cash) or the Company's account. A voucher can be arranged for a pre-determined price to be handed to each player at registration. All halfway house arrangements are done with us.
DRESS CODE:
Huddle Park Golf & Recreation is open to all and adopts a relatively relaxed dress code. However, extreme casualness cannot be tolerated on the golf course and in the main clubhouse. We require golfers to wear recognized golfing attire. T-shirts and slip slops are not permitted.
COURSE ETIQUETTE:
• Be aware of the pace of play and keep up with the group in front of you. Allow quicker players to play through at a convenient point.
• Call the players behind to play through in the case of a lost ball.
• Fill divots, repair pitch marks on the greens and rake bunkers.
• Pick up and continue on if you cannot score based on your handicap.
• If there are any beginner golfers attending the day, please request our Beginner Golfers e-book to distribute to these guests. Familiarizing themselves with the information in this e-book will not only make their day more enjoyable but for the entire field too.
LIGHTNING POLICY:
In the event of a storm, when the siren sounds play is suspended immediately and all players MUST return to the clubhouse as quickly as possible. Should the all clear sound, players will be advised to proceed back onto the golf course. Management adheres to this policy without exception, so please co-operate as these measures are designed and intended to ensure player safety.
Thank you for concidering us
to host your Golf Day.